Martini Bay Bar and Grill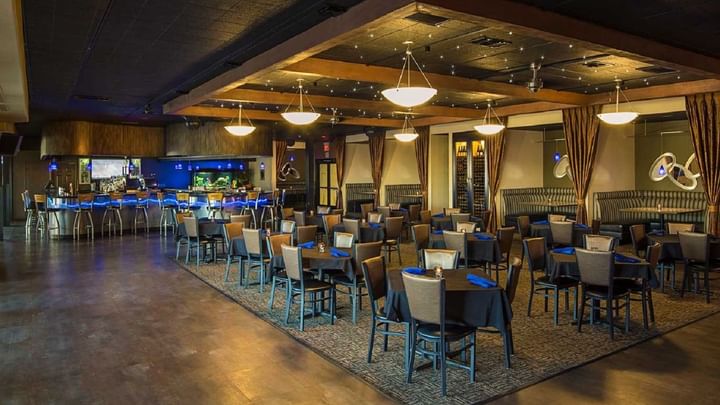 Welcome to Martini Bay Bar Restaurant and Grill at London Bridge Resort. Martini Bay features a blend of food, cocktails, fun, and a variety of great entertainment all year long. Martini Bay features an outstanding casual menu that is sure to please even the most discerning palate and signature cocktails that showcase our bartender's skill and style. Enjoy sitting at the incredible bar or relax in our large secluded booths. We also offer a standard dining area as well as fabulous outdoor seating overlooking the Bridgewater Channel and the London Bridge, with fireplaces, misters, and the absolute best views in Lake Havasu.
In the late evening, Martini Bay is an entertainment hotspot featuring live entertainment, dancing, and special events that include DJs, live music, dueling pianos, and special events that people love.

1477 Queens Bay 86403 Lake Havasu City United States